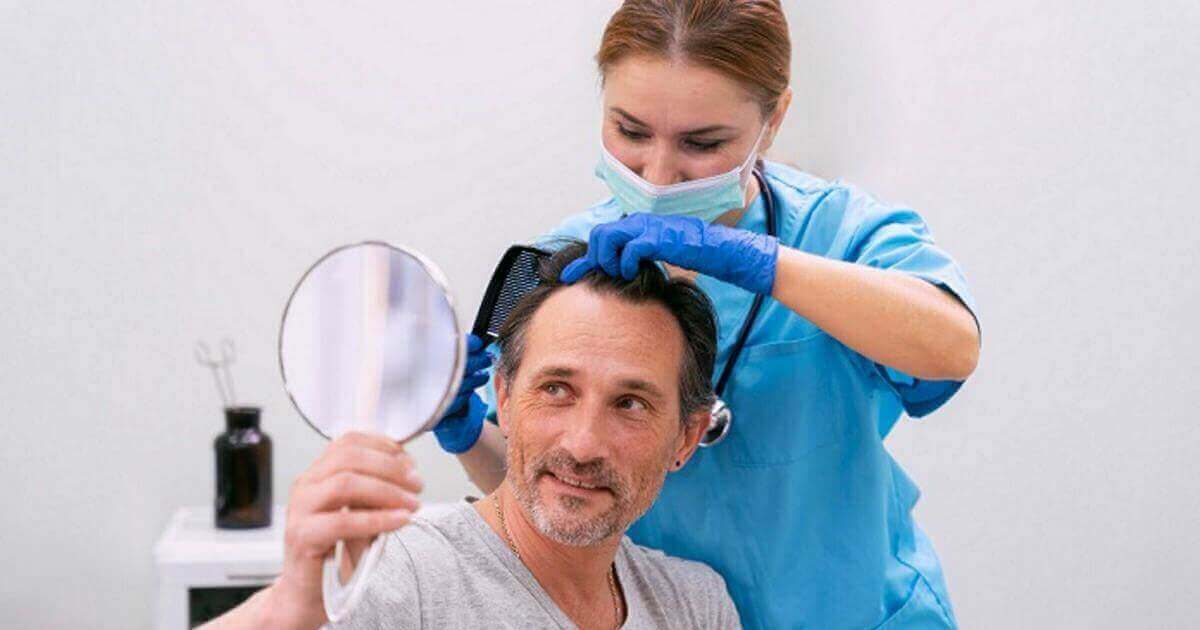 Can PRP treatment stop hair loss?
Our tresses are a huge part of our identity, how we look and a major part of our self confidence as well. While having long lustrous hair is a desire many of us have, combating hair fall is the very first obstacle to getting the hair of our dreams. As humans, we are prone to stress, pollution and other factors that are responsible for thinning and falling of hair. However, with advancements in the science surrounding haircare, doctors have come up with various methods to regrow and regenerate thick and healthy hair. One such treatment is the Platelet Rich Plasma Therapy (PRP) commonly known as PRP therapy; a 3 step treatment that helps you grow new healthy hair. But the question is, Can PRP treatment stop hair loss?
We at Trichohom aim to give you the best treatments for your hair loss problems while also giving you precise information with innovations and existing methods for the same. Let's take a look all you need to know about PRP treatment for hair loss
What is PRP treatment?
Platelet Rich Plasma or PRP treatment is a 3 step process in which a person's blood is drawn from a body part such as the arm, processed and then injected into the scanty and hairless areas of the scalp. This treatment helps stimulate the activity of hair follicles and promotes new hair growth. Moreover, PRP is backed by a number of scientific articles proving its efficacy in increasing the hair count, hair thickness and growth phase of the hair cycle.
Many are calling it a 'miracle growth treatment' since it amplifies the scalp's natural repair system while stimulating growth.
PRP is a minimally invasive procedure and is pain-free. Moreover, it is a completely safe procedure with no side effects of bleeding or allergy. Hence, anyone above 18 years of age, suffering from androgenetic alopecia or a patterned hair loss can opt for this effective and result-oriented hair growth treatment.
The treatment duration for PRP as recommended by most trichologists, is 6 to 8 sessions at an interval of one month each. It is important to choose the right clinic and experienced trichologist for this process, as it requires a thorough diagnosis, information of your medical history and conducting a trichoscopy.
The results of an effective PRP are visible somewhere after three months of undergoing the first session. However, in some cases additional medicines to be taken simultaneously might be prescribed.
A highly effective PRP treatment must be done by experts well-versed and experienced in the arena of hair loss treatments; like Trichohom. We render to your hair loss problems with in depth analysis, proper check-ups and precise diagnosis of the same.
Now that you have an idea about PRP treatment, let's understand the three step process involved in the same.
3 step PRP process :
Step 1 :
Blood is drawn from your body, typically from an area like your arm and put into a centrifuge. It is a machine that spins rapidly to separate fluids of different densities.
Step 2 :
Next, after about 10 minutes, the blood in the centrifuge would have been separated into 3 layers;
i) Platelet – poor plasma
ii) Platelet – rich plasma
iii) and Red blood cells
Step 3 :
The platelet-rich plasma is drawn into a syringe and carefully injected into areas of the scalp that require increased hair growth.
You'll be surprised to know that this treatment is not as time consuming as it seems to be, and with the right professionals at Trichohom, you're in the best hands!
You must now wonder if such an advanced and result oriented treatment is going to dig a hole in your pocket! However, the cost of PRP treatment in India depends on a few factors such as the experience of the trichologist or the clinic, the quality of equipment used for the procedure and the number of sessions required.
However, the average cost of a PRP treatment in India ranges from Rs. 4,500 to Rs. 15,000 per session as per the factors mentioned above.
A study conducted in Italy in the year 2015 proves that PRP treatment helps in increasing the hair density on target areas of the scalp, the results of which are evident after three months itself.
Hence, considering its safety, simplicity and cost-effectiveness, trichologists consider PRP to be a feasible hair growth treatment for individuals suffering from hair loss problems not only in males but in females as well.
Why choose Trichohom for PRP treatment?
Trichohom is the pioneer of state of the art homeopathy skin and hair treatments delivering tremendous results to a wide range of clients. Our clinic is well-equipped with the best trichologists and advanced technologies for diagnosis as well as treatment of hair loss problems.
However, this is a question that you can answer the best by booking an appointment and opting for a consultation with us.
We aspire to achieve client satisfaction by providing them with the best hair and skin treatments right from consultations and diagnosis to treatment and results. At Trichohom, we undertake PRP treatments with precision and care. Moreover, our expert professionals have years of experience rendering this treatment hence lowering the fear of risk involved at your end.