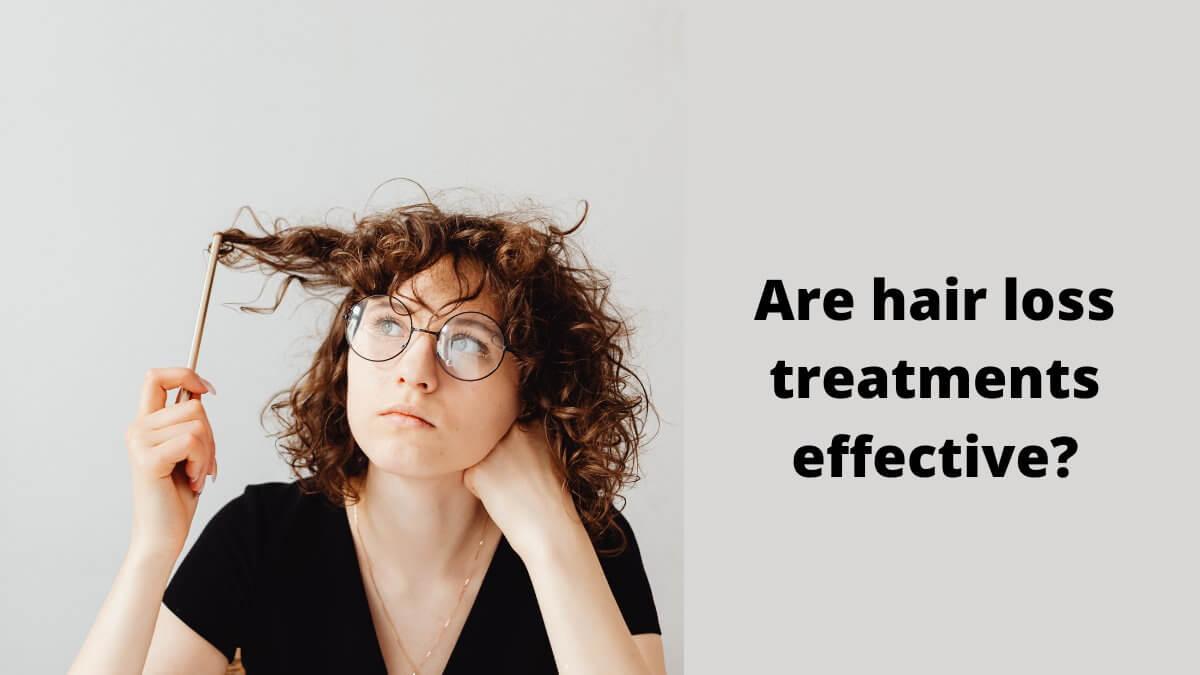 Are Hair Treatments Safe and Permanent?
Everyone encounters massive hair loss at some point in their life and it can be the result of several factors be it family history, age, stress or nutrition. For some it can also be the result of underlying medical conditions. 
In most people, baldness or patterned hair loss looks like a receding hairline or thinning of hair in the crown area for men and like a widening of the part or lots overall of hair loss in women.  While such times bring moments of panic and low self esteem, it is important to consult the right trichologist and right hair care clinic at the right time and avail a hair regeneration treatment.
What is hair loss treatment or hair regeneration treatment?
Hair loss treatment also goes by the term hair regeneration treatment, and as the name suggests it is effective in thickening of hair as well as hair regrowth from bald spots. These treatments reverse existent hair loss and prevent future hair loss as well. 
Hair regeneration also aids the process of hair transplant owing to its wound healing components that improve the healing rate of transplanted hair follicles, thereby increasing the survival rate of transplanted hair grafts. 
It is a non-surgical alternative to hair loss surgeries as well as medications and has gained popularity worldwide owing to the minimal risk involved with high success ratios. However, it is important that you consult and undergo such important treatments under expert care, like that of Trichohom. A hair regeneration clinic equipped with the best trichologists in Ahmedabad and state of the art technology to render precision and utmost care. 
Types of hair loss treatments:
PRP:


PRP is a treatment used by doctors in order to accelerate healing in various areas of the body specially the scalp. It is a platelet-derived treatment commonly used to restore hair growth in cases of androgenetic alopecia as well as thinning of hair.

Platelet Rich Plasma (PRP) is a pain free procedure and is known to be minimally invasive. We assure that it is a completely safe procedure with no side effects of bleeding or allergy. Hence, anyone above the age of 18 years who is suffering from androgenetic alopecia or a patterned hair loss can choose this effective and result-oriented hair growth treatment.

iPRF:

Injectable platelet rich fibrin (iPRF), is a one of a kind hair regeneration technique which utilizes the patient's blood plasma as a part of the treatment. 

iPRF treatment is a multi-step treatment that helps reverse hair loss in men and women and is carried out under the effect of local anesthesia in order to minimize pain. This treatment can reset the hair follicles as well as reduce the impact of Dihydrotestosterone (DHT) especially in patients who suffer from Androgenic Alopecia; patterned hair loss. It has acquired the status of the new standard of treatment for alopecia patients over the recent years. 

Mesotherapy:

Mesotherapy controls hair fall and balding by promoting hair growth and ensures that the scalp gets essential nutrients, proteins and vitamins enabling hair growth. 

An injection that carries liquid rich in nutrients is injected into the mesoderm of the scalp using a mesotherapy gun. This solution stimulates the skin cells to build elastin and collagen; hormones responsible for hair development.

Stem cell therapy:

Stem cell therapy is an innovative hair restoration treatment that encourages the growth of your own natural hair by using your body's stem cells. Trichohom offers efficient stem cell hair restoration, designed to restore growth of natural hair follicles found on your scalp in order to achieve long-lasting results. Which is unlike other hair transplant methods that reply on relocating hair follicles. 

FUE:

Follicular Unit Extraction (FUE) is a modern and sought after treatment wherein each single follicular hair is harvested from your scalp. The follicles are extracted in a random manner, which allows the doctor to extract hair from the donor area that experiences less thinning of hair. 

In this method, the hair is harvested via round microscopic incisions on the scalp, and it does not involve removing a strip of tissue but rather collecting individual hair follicles directly from the scalp and asserting them into minor incisions made on the recipient site.

Bio DHT method:

The Bio DHT method is a combination of direct hair transplant along with PRP therapy wherein the hair follicles are extracted from the donor area and simultaneously implanted in the recipient area, while PRP makes use of platelet rich plasma injections in this method. 

This method is an amalgamation of surgical and non-surgical methods to regrow hair and also keep surgical tools and other obstructive objects at bay by making more use of non-surgical means. When the follicular units of hair are fitted carefully into the small incisions points, the Bio arrangement from the patient's blood is familiarized and acquainted with the area of transplantation.

High frequency treatment:

High frequency treatment is an in-depth hair therapy that treats hair fall, dandruff, hair thinning and alopecia. Ultra-violet and high frequency rays are used to stimulate hair follicles in this treatment wherein it boosts the blood supply to hair follicles and transports nutrients to the roots hence vitalizing hair growth. 
The high frequency treatment involves use of a machine with a rod-like tool that causes an electrical stimulation at 250,000 Hz frequency when it comes in contact with the scalp. 
Trichohom is a state of the art clinic based in Ahmedabad, enriched with highly experienced doctors that have rendered successful hair and skin care treatments to over thousands of clients. We make use of advanced techniques for treatments and ensure that our team of best trichologists give you tremendous results without compromising on your comfort. Hair fall, dandruff, thinning of hair, alopecia? You name it and we'll deliver result oriented and effective treatments for your hair loss woes.